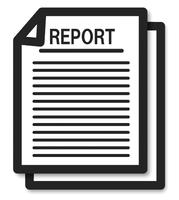 A report by American Women's Hospitals covering their efforts to establish a public health program in Whitley County, Kentucky. (From DHT doc: Report describing the American Women's Hospitals' (AWH) public health and health education activities in Whitley County, Kentucky during the Depression. Typescript illustrated with pasted-in photographs.)
Why It Matters
The AWH met the geographic and public health challenges of Appalachia through a holistic approach that went beyond distributing medicines and performing mass vaccinations and inoculations. The AWH, with the help of the local community, distributed educational information, in public places, presented educational lectures, built clean and safe latrines and wells, promoted maternal health, and launched an aggressive nutrition education campaign. This report reflects the significant impact of the AWH's varied activities in just one year in Whitley County.
Loading the Internet Archive BookReader, please wait...
Analyze this evidence
As described in this report, what are some of the characteristics of Whitley County? Why would these characteristics pose a challenge to the doctors of the AWH?
What are some of the ways the AWH attempted to prevent disease and improve the overall health of the people of the county?
Listen to this document read aloud
Loading JW Player...
Annual Report of the American Women's Hospitals, Whitley County Health Unit Whitley County is situated in the Cumberland Mountains in the south-eastern part of Kentucky. It is transversed by the Cumberland River, and bordered on the south by the State of Tennessee. The county has an area of 442 square miles, and a population of over 30,000 people, of which nearly all are white. The Whitley County Health Unit was organized one year ago. Upon the establishment of this Unit an effort was made to put on as well rounded a public health program as possible, emphasizing the most important problems of the county. In the first few months, the bulk of the units time was taken up with contacting pellegra patients, and with anti-typhoid and diptheria vaccination clinics. Pellagra still exists in the county, though it is markedly decreased. During the year we have attempted to put into practice those measures known to be effective in the control and prevention of communicable diseases, 82 visits have been made to reported cases and 41 cases have been quarantined. As soon as a case is reported we at once make a visit, giving minute instructions relative to the proper care of the case with the view of preventing further spread, in all cases the source and mode of transmission is gone into and ascertained if possible. We have immunized 11,727 persons against typhoid, giving 35,181 shots of vaccine in this work. We feel much gratified by the results obtained from an early start, and as complete a program as possible in this phase of the work, as in spite of a general typhoid epidemic over the country, and especially in Kentucky and Tennessee, the disease has been held to a minimum in Whitley County.