<
Explore the opposition that 19th-century female medical students faced and overcame to acquire a medical education.
Today, about one-third of doctors are women. Over 150 years ago this was not the case. The Woman's Medical College of Pennsylvania was founded in 1850 to train women to be physicians at a time when most women and girls did not receive much, if any, formal education.

Nearly twenty years later, there was still fierce opposition to the attendance of women students at medical school clinical lectures. When the women of WMCP were finally granted permission to attend a lecture at Pennsylvania Hospital in 1869, the ensuing uproar became a defining moment in the College's history and a turning point in the acceptance of women physicians.

The Woman's Medical College of Pennsylvania (WMCP) was established because medical schools around the country were reluctant to accept women students. WMCP was the sole women-only medical school and for many years one of the only women's medical schools in the nation and the world.

In the 19th century, (male) medical students would attend classes called clinical lectures to learn how to treat sick patients. At a clinical lecture, a doctor and patient appeared onstage in an amphitheater, the doctor described the patient's illness or injury to the student audience, and demonstrated how to heal or fix it. Physicians presented patients with a range of illnesses, from broken legs to pneumonia and everything in between.

In 1869, the number of women medical students and doctors was still very small compared to the number of male medical students and doctors. In November of that year, a group of about 35 students from the Woman's Medical College of Pennsylvania went to the Pennsylvania Hospital amphitheater to attend a clinical lecture also attended by several hundred male medical students. This event came to be known among students, faculty, and alumnae of WMCP as the "The Jeering Episode."


Essential Evidence
Use these
primary sources

to understand the facts of this story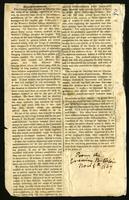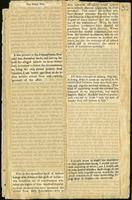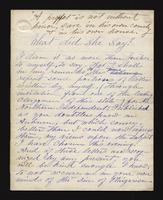 Consider these questions
Why were male medical students so strongly opposed to women being present at clinical lectures? What do you think was their objective in acting how they did at that lecture?
What effect did the newspaper publicity surrounding this event have on public opinion?
Have women today have achieved equality of educational and professional opportunity?
Describe a time when you felt unwelcome because of your identity. Can you draw parallels from your experience to this incident in 1869?