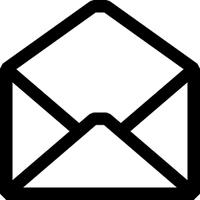 Letter from the War Department to Lida Poynter explaining why Mary Walker was not listed as a Congressional Medal of Honor recipient
Why It Matters
Mary Edwards Walker was (and still is) the only woman to receive a Medal of Honor. Mary Walker was the only woman physician to serve as a government-commissioned surgeon in the American Civil War. She was appointed contract surgeon for the 52nd Ohio Volunteer Infantry in March 1864. In April 1864, Walker was captured by Confederate soldiers and held prisoner for four months in Richmond, Virginia. In recognition of her services to the Union Army, President Andrew Johnson awarded her a Medal of Honor in November 1865. However, in 1916, an Act of Congress of revoked Walker's Medal. The official reason for the cancellation of the Medal is explained briefly in this letter from the War Department, providing few details.
Analyze this evidence
According to the War Department, why was Walker's Medal of Honor taken away?
Was the decision to cancel Walker's Medal of Honor justified? Do you agree or disagree with the decision? Why?
Listen to this document read aloud
Loading JW Player...
Dear Madam: Receipt is acknowledged of your letter of February 19th concerning the publication listing awards of the Congressional Medal of Honor in which the name of Dr. Mary E. Walker does not appear. The records of this office show that Dr. Mary E. Walker was awarded the Congressional Medal of Honor January 24, 1866, for services rendered during the war from 1861 to 1865. The award of Medal of Honor to Dr. Walker was, however, cancelled by a board of general officers convened by the Secretary of War, pursuant to the requirements of Section 122, of the Act of Congress approved June 3, 1916, and Dr. Walker's name was stricken permanently from the Medal of Honor list. The board of officers, which cancelled the award to Dr. Walker and certain others mentioned in its report, found that the medals in question were not issued for the cause specified in the law, which says: "distinguished conduct by an officer or enlisted man in action involving actual conflict with an enemy by such officer or enlisted man or by troops with which he was serving at the time of such action." Very truly yours, James F. McKinley, Brigadier General, Acting the Adjutant General