Explore the story of a controversial woman doctor who served in the Civil War and fought for women's rights
Mary Edwards Walker was born in 1832 in Oswego, New York. In 1855, she received her M.D. from Syracuse Medical College. In March 1864, late in the Civil War, she was appointed as a contract surgeon for the Union's 52nd Ohio Volunteer Infantry. In April 1864, Dr. Mary Walker was captured by Confederate soldiers and held prisoner for four months in Richmond, Virginia. She was released in August in exchange for a Confederate officer.

In recognition of her services to the Union Army, President Andrew Johnson awarded her a Medal of Honor in November 1865. However, her Medal was revoked in June of 1916, along with others, by an Act of Congress. The Medals of Honor for distinguished conduct had not been awarded according to the requirements specified by law, which requires those who receive the Medal of Honor to be involved in actual conflict with the enemy. Efforts made by her descendants ensured the posthumous re-instatement of her Medal by President Jimmy Carter in 1977.

Dr. Mary, as she liked to be called, was also a strong advocate for women's dress reform. She began wearing bloomers [loose-fitting pants, gathered at the ankle and often worn under knee-length dresses] during the Civil War, and after the War began wearing "men's clothing" -- trousers and jackets, accompanied by short hair and sometimes a top hat. Dr. Mary became president of the National Dress Reform Association and was active in the Central Women's Suffrage Bureau. She also supported the temperance movement. In the late 1860s and early 1870s, she toured the United Kingdom lecturing on her Civil War experience and the physiological arguments against women's traditional dress.

Dr. Mary, her stories, and her ideas could be controversial, and she caused quite a sensation. In 1874 Congress granted her a pension, and from 1882 to 1883 she served as a clerk in the Department of Pensions. Dr. Mary made occasional appearances at Congressional hearings and was quite well-recognized within Washington, D.C. While many women may have agreed with her ideas, Dr. Mary's strong personality and sometimes impolite manner made people hesitant to work with her.

In her later years, Dr. Mary moved back to the small town of Oswego, where she lived alone and was often seen wearing denim overalls and a shabby hat, driving her horse-drawn wagon through town. She died in 1919 after a long illness.


Essential Evidence
Use these
primary sources

to understand the facts of this story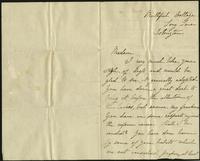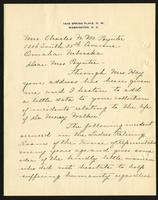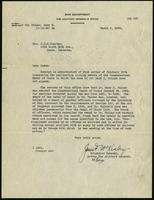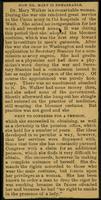 Consider these questions
What kind of person was Dr. Mary? Do you think she was concerned about what others thought of her?
In today's world, are there people opposed to women doing certain jobs or being involved in other activities? What has changed for women since Dr. Mary's time?
What were the expectations for women during Dr. Mary's time? How did Dr. Mary meet or challenge those expectations?
Dr. Mary had an outspoken personality. How would you describe her? Do you think people would have viewed her differently if she had been a man?