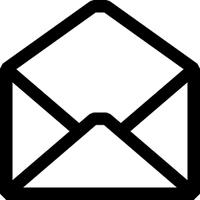 Letter from Elizabeth Stack to Lida Poynter recalling her encounter with Mary Walker at the House of Representatives.
Why It Matters
Mary Edwards Walker was well-known for receiving a Medal of Honor in the Civil War, and for her unusual style of dress; she was an advocate of women's dress reform, and preferred pants to dresses. While many admired her service as a surgeon in the Civil War, Walker's strong personality and sometimes impolite manner made people impatient with her and hesitant to support her reformist ideas. Although many people thought her odd, she often treated people free of charge and inspired other women to work in the medical field. In this letter, Elizabeth Stack recalls the less notorious, generous side of Walker.
Loading the Internet Archive BookReader, please wait...
Analyze this evidence
Compare this letter to the one written to Mary Walker by Rosa Sprig. How do Stack and Sprig describe Walker? What does this tell you about her?
What does the author of this letter remember most about Walker?
Listen to this document read aloud
Loading JW Player...
Dear Mrs. Poynter. – Through Mrs. Hay your address has been given me and I hasten to add a little data to your collections of incidents relating to the life of Dr. Mary Walker. The following incident occurred in the Ladies Retiring Room of the House of Representatives many years ago and gives some idea of the kindly little woman who did not hesitate to help suffering humanity regardless of creed or race. She was small in stature and of dainty features and small delicate hands. I was making a visit to see Congress in session in the House when I was called by Dr. Mary Walker, who beckoned me and said "I want you to help me." I followed her immediately into the ladies' restroom and found her with her coat off trying to check a hemorrhage of a poorly dressed colored woman. I assisted her in her efforts to make the patient comfortable until she could be taken home. This was my first meeting with the Doctor and to it I attribute my effort to obtain that profession that gave me my diploma, which I did in 1897. My one regret now is that Dr. Mary Walker is not buried in Arlington. I hope that in the very near future this matter can be brought before those people who will be able to bring this to a reality. Very respectfully yours, Elizabeth Stack