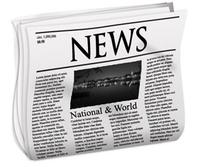 A newspaper clipping about the Female Medical College of Pennsylvania in 1854.
Why It Matters
Because the Female Medical College of Pennsylvania was the first degree-granting medical school exclusively for women, it attracted national attention. Many newspapers all over the country printed news about the women doctors because they were so rare. Four years after the founding of Female Medical College, the opinions published in newspapers still varied greatly, from admiration to mockery, even in places as far away as the Midwestern states, such as Michigan.
Analyze this evidence
Do you think the writer of this article respected women doctors? Why or why not?
What do you think "disease of the heart" means?
Listen to this document read aloud
Loading JW Player...
We have been favored with a copy of the "Fifth Annual Announcement of the Female Medical College of Pennsylvania," located at Philadelphia. From this document we learn that the degree of Doctor was conferred on four ladies, who, we presume, intend to "set up" somewhere for the practice of their profession. We respectfully petition that some one of them should locate in our village. The doctors we have here at present, (especially one of them), being very gallant men, certainly would not object to such competition. We give our vote for a lady physician here – especially if a single lady, and therefore capable of administering a remedy for any disease of the heart that may occur.