Explore the challenges faced by American women physicians who worked in the Middle East and South Asia in the early 20th century
In the second half of the 19th century, women gained the freedom to pursue formal education and professional practice in medicine with the opening of medical schools such as the Woman's Medical College of Pennsylvania (WMCP). The missionary field held great appeal for women doctors. By 1947, over 150 graduates of WMCP had become medical missionaries, travelling mainly to China and India.

Missionaries are members of religious organizations who are sent to other countries to spread their religion's teachings. Christians have sent missionaries all over the world for over 1,500 years. In the United States, many churches --Catholic and Protestant--believed missions were the responsibility of every Christian. While the main goal of many missionaries was to spread religious teachings, by the second half of the 19th century there was also a significant focus on humanitarian goals, such as health care. Women were very involved in these later missions, founding their own societies and sending their own missionaries overseas. Many of these women missionaries focused on medical care.

Careers as medical missionaries allowed young women graduates to work independently with patients, provided daily adventure, reliable salaries, and the possibility of making a major impact on the well-being of those they treated by establishing hospitals and medical schools. Such options were not available to women doctors who remained in the United States, where the profession was still dominated by men. The personal papers of medical missionaries show that they cared about more than just their careers. They were willing to endure deprivations and hardships to help those who needed it, working long hours in difficult circumstances. Many spent their entire lives in their adopted lands, returning to the United States only to lecture for the purposes of fundraising.

There was a great need for women doctors, especially in the Middle East and South Asia. The word purdah is used to describe a social and religious custom practiced by some Muslims and Hindus. It involves the seclusion of women from public view by wearing body-concealing clothing and by use of high-walled enclosures, screens and curtains in the home. Some women never leave the home after the age of 10 or 11 without being accompanied by a male family member, and interact only with other women and with male relatives, avoiding men outside of the family. Because of purdah, women in countries such as Kuwait and India did not receive medical treatment as there were few, if any, women doctors available to care for them. That began to change in the late 19th century, as American and European women were formally trained as doctors, started serving as missionaries, and founded local medical schools and hospitals for the people they treated overseas.


Essential Evidence
Use these
primary sources

to understand the facts of this story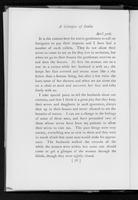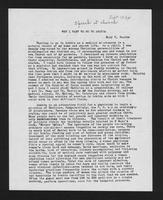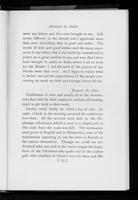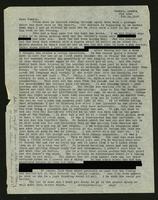 Consider these questions
Why do you think so many American women doctors chose to become medical missionaries? Why were their opportunities in the United States limited?
How do you think the local people in the foreign countries felt about the missionaries? Why? From reading their correspondence, how did the missionaries feel about the local people? Did they admire them, pity them, treat them as equals? Do you think their feelings changed over time?
What kind of practical, technical, and cultural challenges did early medical missionaries face in the Middle East and India during the late 19th and early 20th centuries?
What kind of work do missionaries do today? How similar or different is their work from that of missionaries from the early 20th century? What are some other non-religious organizations that provide medical care in nations around the world?