Explore how two early 20th-century African American woman physicians who graduated the same year fared in their medical careers
Today, about one-third of doctors are women. Over 150 years ago this was not the case. The Woman's Medical College of Pennsylvania (WMCP) was founded in 1850 to train women to be physicians at a time when most women and girls did not receive much, if any, formal education. WMCP educated women from all over the United States and the world, including women of diverse races and ethnicities, and graduated its first African-American woman physician, Rebecca Cole, in 1867. By 1906 WMCP had graduated at least twelve African American women.

Although the Emancipation Proclamation freed all Confederate slaves in 1863, the following decades were rife with racism and racial inequality. A set of formal and informal social and legal policies throughout the Southern United States called the "Jim Crow" laws enforced racial segregation and continued to deny African Americans their full rights as American citizens. Blacks were often prevented from voting, could not socialize with whites, attend school with whites, use the same restrooms, patronize the same businesses, or even occupy the same public spaces as whites.

Jim Crow segregation also applied to hospitals, medical care, and medical education. Hospitals sometimes had separate wards for black patients, but often would not accept black patients at all, let alone employ black doctors and nurses. African American doctors struggled to train as physicians and to acquire the resources and positions necessary to treat other African Americans.

It was especially hard for African American women physicians, who struggled against both racial and gender discrimination, starting with their medical education and continuing throughout their professional careers. Despite the opportunity provided by WMCP, these women often faced both subtle and overt racial prejudice from fellow students, professors, and the public. Once they graduated, they continued to encounter both racial and gender discrimination while establishing their professional careers in a segregated society.

Eliza Anna Grier and Matilda Arabella Evans were African-American women who graduated from the Woman's Medical College of Pennsylvania in 1897. Although both Grier and Evans established medical practices in South Carolina, their career paths diverged widely.

Born into the waning days of slavery in North Carolina in 1864, Grier worked her way through college at Fisk University in Tennessee and then attended medical school at WMCP with the help of scholarships. Upon graduating she returned to the South and practiced medicine in Georgia and then in South Carolina. Grier struggled to stay afloat financially while primarily serving a largely impoverished African-American population. By 1901, she was ill and appealing to Susan B. Anthony for financial help to keep her medical practice open.

Evans was born in South Carolina and won a scholarship to attend Oberlin College. Later she attended WMCP, also with help from scholarships, and graduated in 1897 in the same class as Grier. After graduating WMCP, Evans built up a substantial practice serving a mix of patients: poor and affluent, and black and white. She was a leading advocate for the health of the African American community of Columbia, South Carolina, and founded several institutions for black medical professionals and patients, including two hospitals and a nurse training school. In 1907, a successful Evans appealed to WMCP for a scholarship for her protégé, Melissa Thompson.


Essential Evidence
Use these
primary sources

to understand the facts of this story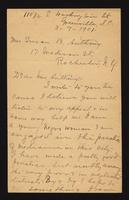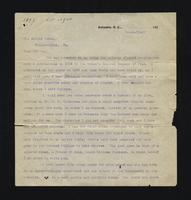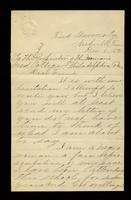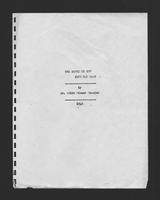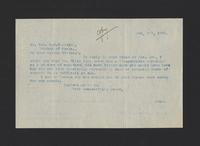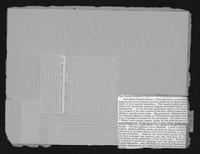 Consider these questions
From reading the documents about Grier and Evans, what do you know and what do you wish you knew about the two women's lives?
What are some of the obstacles (personal, financial, social) that Grier and Evans had to overcome to become physicians?
What are some possible reasons for the difference between Grier's and Evans' careers after medical school?
Dr. Grier and Dr. Evans had two different experiences as physicians with the same education, in the same time period. In today's society, do all women have the same access to opportunities for education and career success?