How were the first women physicians of the 19th century perceived?
The 19th century was a period of rapid social change and experimentation. The reform movements that swept through American society after 1820 were built on a new vision for the young nation and were reactions to a range of factors: slavery; the abuse of alcohol; the transformation of the American economy through industrialization; urbanization; and lingering goals of the American revolutionary period. These reform movements included: the Public Schools Movement to ensure public education for all; better care and treatment for the mentally ill; the Temperance Movement to control alcohol abuse; and most famously, the abolition of slavery and the promotion of women's rights.
Two significant reform movements of the period, the abolition of slavery and the promotion of women's rights, were inextricably tied together. Women were very active in the anti-slavery movement, even though their contributions were limited by their legal and societal status as second-class citizens. By participating in the abolition movement, women moved beyond their traditional domestic world of home and child-rearing and entered public life. They attended meetings, strategized, spoke out, and raised money for the anti-slavery cause.

The experience of advocating for equal rights for African Americans taught women the power of organizing and acting for change. Women used what they learned in the abolition movement to publicly fight for their own equal rights, including access to education and employment opportunities.

Prior to 1850, women practiced medicine in their communities and worked, informally, as nurses and midwives, but there was no opportunity for formal medical education. Many thought that it was improper for women to study medical subjects alongside men, and were opposed to women entering medicine as professionals. Others, though, thought it would be more appropriate for a woman physician, instead of a male physician, to treat women patients.

It was at this time that a small group of Philadelphia Quakers began to imagine a future where women were professional physicians, appropriately educated, bearing a medical degree, and serving their communities equally with their male counterparts. In 1850, they founded the Female Medical College of Pennsylvania, the first medical school in the nation for women.


Essential Evidence
Use these
primary sources

to understand the facts of this story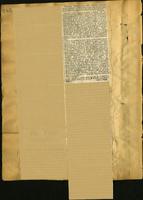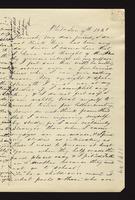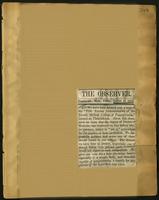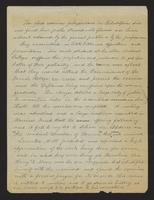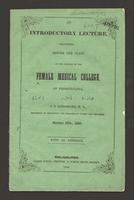 Consider these questions
Why did women--who had always worked as healers and midwives--want to seek professional medical education and earn medical degrees in the mid-1800s?
In the 19th century, why did people think women physicians might be better at treating women and children than male physicians?
Based on the readings, what did people think about women physicians in the 19th century? Are there positive and negative perceptions? Do you think the opinion about women doctors expressed in the newspaper articles represents the experience of early women doctors like Ann Preston and Hannah Longshore? Why or why not?
What are some barriers women face today in pursuing professional careers? How might women overcome them?